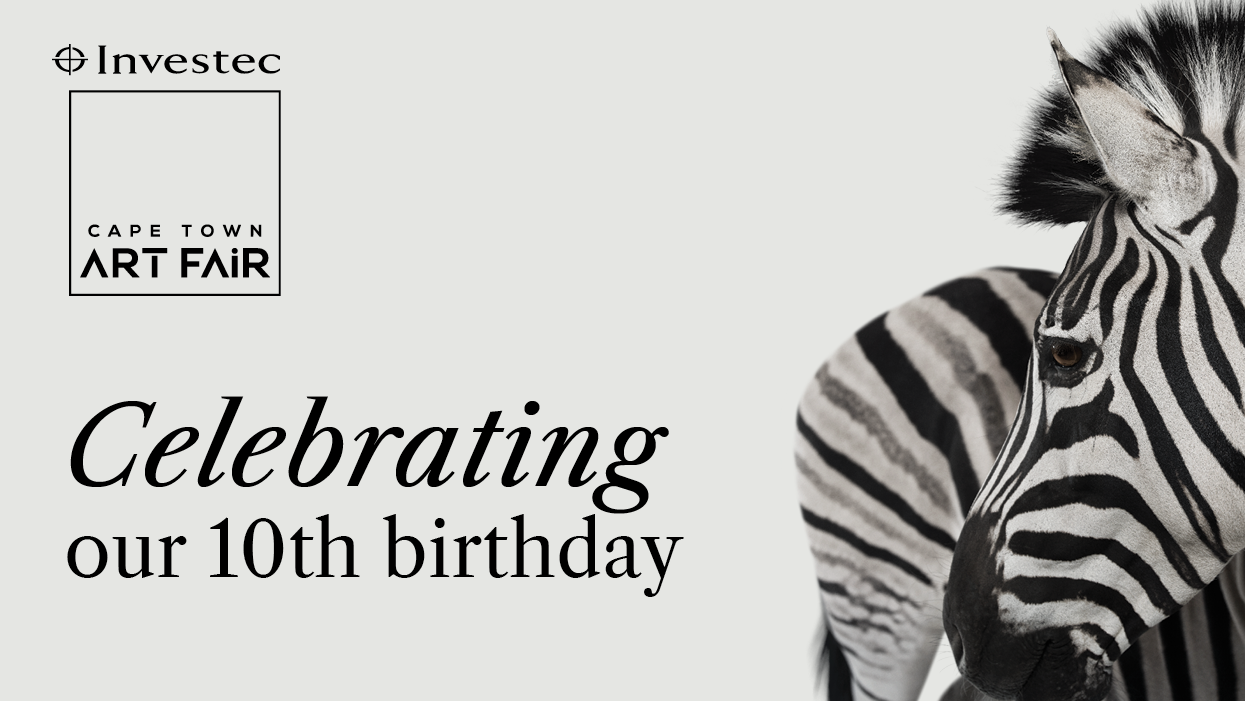 Quest'anno l' Investec Cape Town Art Fair, previsto dal 17 al 19 febbraio, è un omaggio al principale evento di arte visiva e contemporanea della città e presenta 135 nuovi artisti,.
Si tratta di una fiera d'arte ricca di espositori locali e internazionali, con gallerie provenienti da tutta l'Africa meridionale e dai centri sub-sahariani, tra cui Angola, Tunisia e Costa d'Avorio, oltre a  quelle dall'Europa e oltre.
Il tema dell'Investec Cape Town Art Fair 2023 è il tempo e vede un'indagine sul passaggio dell'esperienza, sia personale che sociale, con prospettive sorprendenti.
Solo, una sezione speciale della Fiera, racconta gli artisti emergenti, sia locali che importati, attraverso le  presentazioni di una generazione unica.
Noto con il nome di In and Out of Time , il tema dell'Investec Cape Town Art Fair 2023 è narrato nelle mostre principali, dove i curatori Natasha Becker e la dottoressa Mariella Franzoni esplorano , grazie a Maya Angelou, l'amore e la sofferenza eterni.
Tomorrows/Today & forever si occupa del legame tra i corpi, le menti e l'ambiente sociale; o la dimensione affettiva delle esperienze di tempo, memoria, storia, immaginazione, azione e desiderio con  Joana Choumali (Costa d'Avorio) di Gallery 1957, Gino Rubert (Messico) di LAB36+Galeria Senda, Cassi Namoda (Mozambico) di Goodman Gallery, Deborah Segun (Nigeria) di Bode Projects, Talia Ramkilawan (South Africa) di BKhz Gallery, Githan Coopoo (Sud Africa) di Everard Read Gallery, Micha Serraf (Zimbabwe) di C24 Gallery, Shamilla Aasha (Zimbabwe) di First Floor Gallery Harare, Carla Hayes (Spagna) di Reiners Contemporary Art e Rosie Mudge ( Sud Africa) di SMAC Gallery.
La sezione Alt ha fatto il suo debutto nel 2022 e ora continua la sua ode ai formati e alle mostre anti-stand che riflettono la relazione tra tecnologia cambiamento e arte.
Il programma dei colloqui del 2023  prevede varie tavole rotonde che esplorano le scene artistiche contemporanee regionali e l'impatto che l'arte africana contemporanea sta avendo nelle esperienze di personaggi della cultura, architetti, critici ed educatori.
I tour guidati a cura di Art School South Africa offrono ai visitatori la possibilità di vedere la fiera con i curatori, accademici, artisti e galleristi.
Gallery Night porta la fiera d'arte nella scena artistica visiva di Città del Capo  venerdì 17 febbraio, per goditi una unica serata di galleria dal City Bowl a Woodstock.